Announcement International Symposium on Thermal Effects in Gas flows in Microscale ISTEGIM 2019 - A MIGRATE event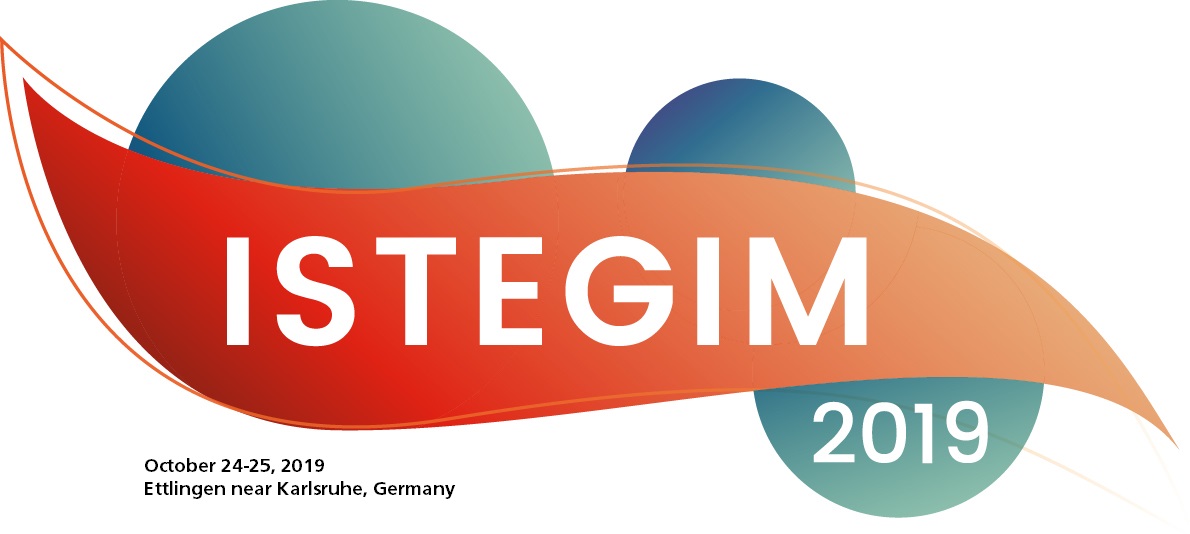 The MIGRATE project of the European Community presents its International Symposium on Thermal Effects in Gas flows In Microscale (ISTEGIM 2019), taking place in Ettlingen near Karlsruhe, Germany on October 24-25, 2019.
Venue: https://www.buhlsche-muehle.de/startseite/

During this 2-day symposium, the members of the MIGRATE network will showcase the main achievements of the project. In addition, a variety of talks will be selected to present a state-of-the art view to the covered topics as well as new developments and research results.
The program will include keynote lectures, invited lectures and contributed papers. A call for extended abstracts will be published by early 2019. Detailed information about ISTEGIM 2019 will be presented on: www.istegim.eu
The symposium program will cover the following topics:
- Micro Sensors & Sensing Techniques
- Sampling and Analysis Microsystems
- Energy Recovery Microsystems
In each of these fields, new developments will be presented, concerning:
- Modelling, simulation and design tools
- Experimental techniques and measurements
- Materials and manufacturing techniques
Conference Chairs:
Prof. Juergen Brandner - Karlsruhe Institute of Technology (juergen.brandner∂kit.edu)
Dr. Lucien Baldas - INSA Toulouse (lucien.baldas∂insa-toulouse.fr)
MIGRATE (www.migrate2015.eu

) is a H2020 Marie Skłodowska-Curie European Training Network, intended to address some of the current challenges to innovation that faces European industry with regard to heat and mass transfer in gas-based micro-scale processes. This network of 10 participants and 6 associated partners coming from all over the European Community covers different aspects of enhanced heat transfer and thermal effects in gases: from modelling of heat transfer processes and devices, development and characterization of sensors and measurement systems for heat transfer in gas flows as well as thermally driven micro gas separators, to micro-scale devices for enhanced and efficient heat recovery in environmental, transport, telecommunications and energy generation.
For further information please find here the offical ISTEGIM 2019 conference flyer
Company Exhibition and Sponsoring possible!
Several options are available to exhibit at the conference. For a detailed information please have a look at our Exhibitors and Sponsors Site.
Please find a detailed description in our
and in our Sponsors Brochure PDF file.
Please let us know until September, 15, 2019 if you are interested in joining the ISTEGIM with a sponsorship or an exhibition.
News:
New Exhibitor at the ISTEGIM: Mitis
We are proudly presenting Mitis as 4th exhibitor at the ISTEGIM Symposium.
Mitis is high-tech startup active in the field of clean energy technology development. Mitis was founded by Dr Michel Delanaye, started its activities in 2012 and is located on the campus of the University of Liège in Belgium.
MITIS manufactures small-scale microCHP systems based on its patented high temperature recuperator and flameless combustion technologies.
News:
New Exhibitor at the ISTEGIM: KNMF
We are proudly presenting KNMF as third exhibitor at the ISTEGIM Symposium.
KNMF is a high-tech platform for structuring and characterizing a multitude of functional materials at the micro- and nanoscale.